To those who publish beyond KDP, I am asking for your help.
With just a few clicks, you can grant Book Report permission to access your other publishing accounts. That access will help me build and test integrations to bring the sales data from those publishing accounts into your Book Report account.
How You Can Help
Open Book Report in a browser where our extension is running.

Visit the Settings tab.

Click the "Open Extension Options" button.

This page will open: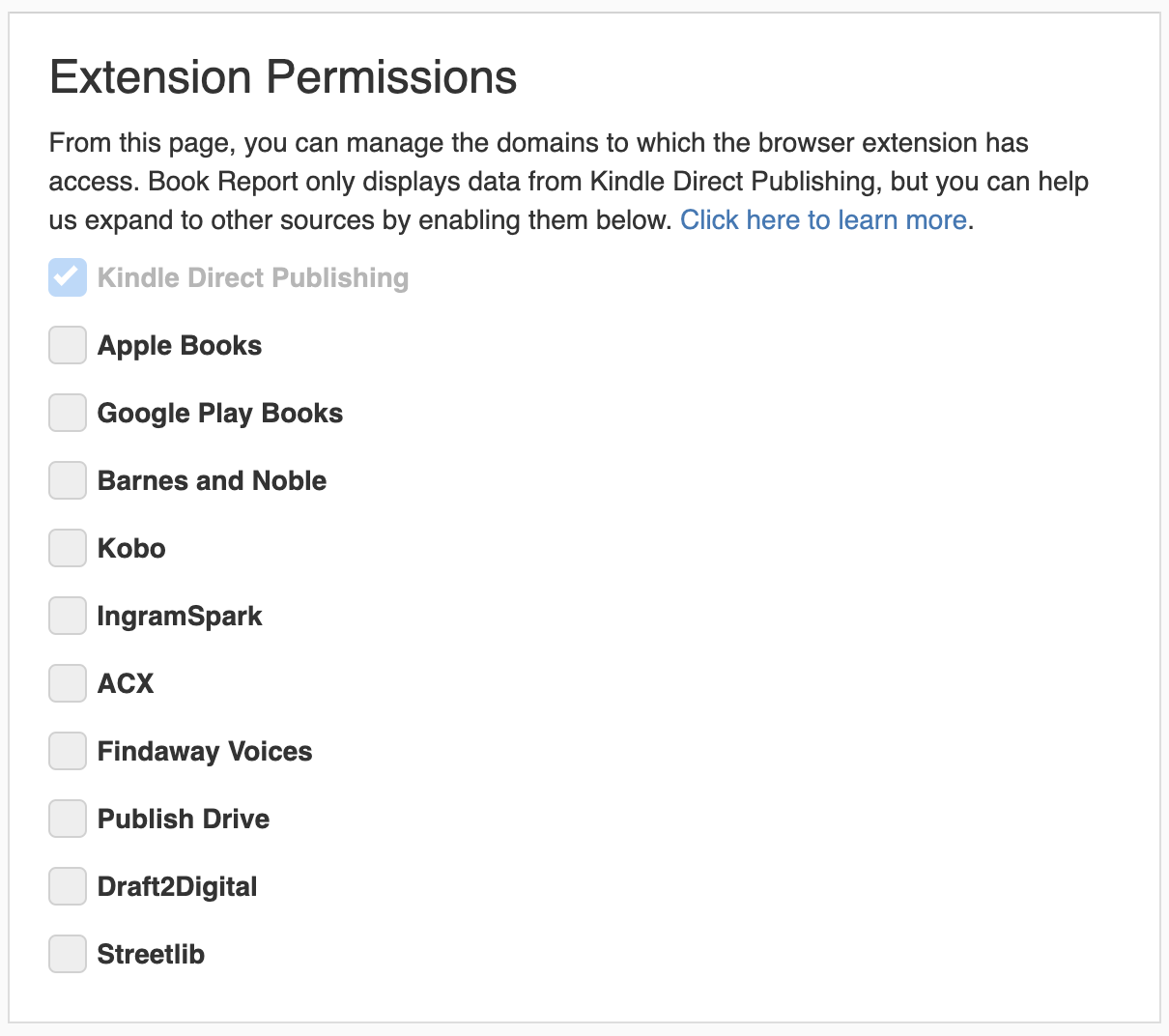 Check the boxes for each vendor you'd like Book Report to support. When you check a box, a pop-up will ask you to confirm. Click "Allow".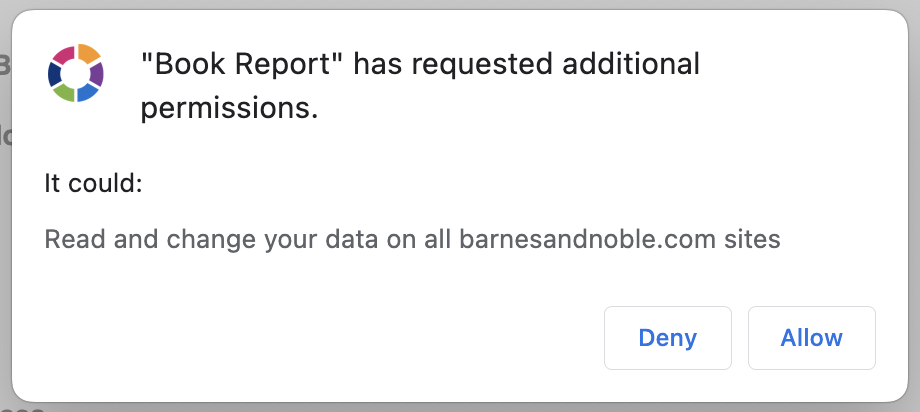 That's it! You have now granted permission for Book Report to access your other publishing accounts.
What This Does
Once you've given Book Report permission to access these accounts, the only thing that will appear to change is whether the box is checked or not. No new data will show up in your account, and Book Report will work exactly as it did before.
Let's say you check the box for Kobo. What does this accomplish?
Under the hood, Book Report now has access to your Kobo account, just like it has access to your Kindle Direct Publishing account.

Book Report can send requests to Kobo on your behalf.

By analyzing Kobo's responses to those requests, the location and format of the sales data can be determined.

With this data, I can write the code needed to integrate Kobo with Book Report.
Those last two steps will take time, but I hope to start launching new integrations in the new year.
Thank you in advance!